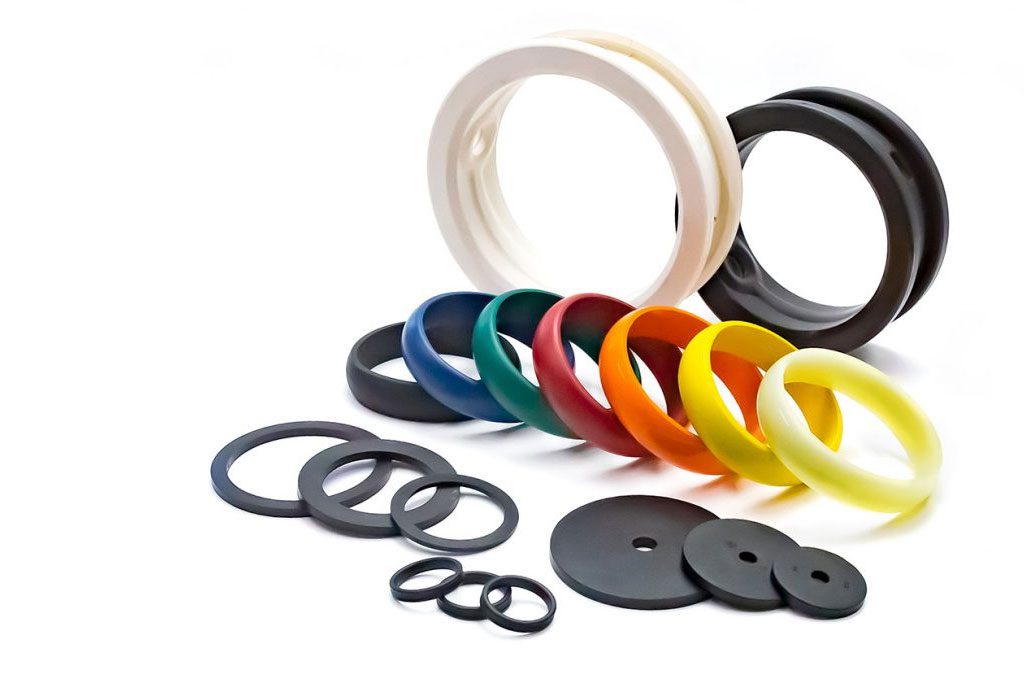 Molding processing technology of various rubbers centered on synthetic compounds for water and sewage.
Using rubbers refined in our company, we press and mold industrial rubber products such as various kinds of packing. We can do up to metal adhesion (baking) . Also, we have obtained "a rubber products manufacturing certification factory "issued by Japan Water Works Association and we are a member of Japan Fire-Fighting Equipment Manufacturers' Association, and we mainly make rubber products for water and sewage. As for the kinds of rubber, in addition to our self-kneading rubbers, we deal in fluoro rubbers, butyl rubbers and silicon rubbers.
Usage Example

Valves for water, Various kinds of Packing, Rubber mats and so on
An example of rubber molding process
Rubber processing-related equipment
We are fully-equipped with various press machines to process rubbers and facilities for rubber molding and painting.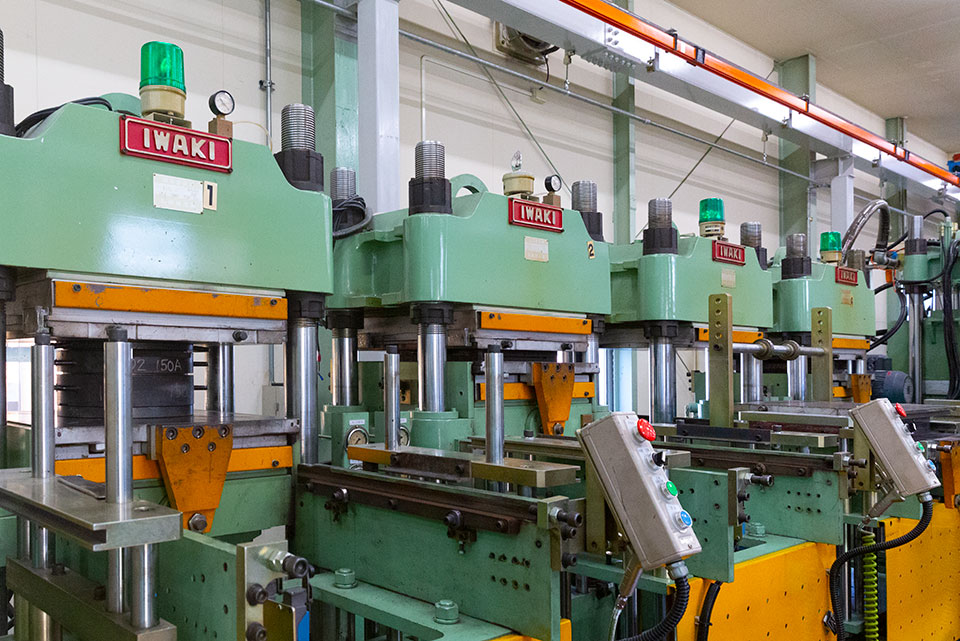 750-ton Vacuum press machine 1
100-ton Filling compression press machine 4
150-ton Filling compression press machine 4
250-ton Filling compression press machine 5
200-ton Vacuum filling compression press machine 4
200-ton Vertical injection press machine 3
200-ton Vertical vacuum injection press machine 1
150-ton Horizontal injection press machine 2
Rubber preformer 1
Shot blast device 1
Semi-automatic DIP machine 1 line
Adhesive and painting line