We knead natural rubber and synthetic rubber and provide products taking advantage of the various checking functions.
Mixing various synthetic rubbers with reinforcing materials like black carbon and softener then we refine them in the company. We respond to costomers' needs like rubber sheet or ribbon shaped molded rubber in a short delivery period.
We compound and synthesize rubbers in the company, so we can provide rubbers that meet customers' requests. We can respond to the detailed requests like trial kneading. As for the kinds of rubbers, we deal in natural rubber, EPDM, SBR, BR, CR, NBR and so on.
Usage Example

Valves for water, Rubber products like various kinds of packing.
Rubber kneading-related equipment
75L Kneader 1
Φ18inch Roll 1
Automatic weighing instrument for small amount of chemical 1 line
Powder automatic weighing instrument (Hopper 7) 1 line
Rubber cutting machine 1
Batch off cooling line 1 line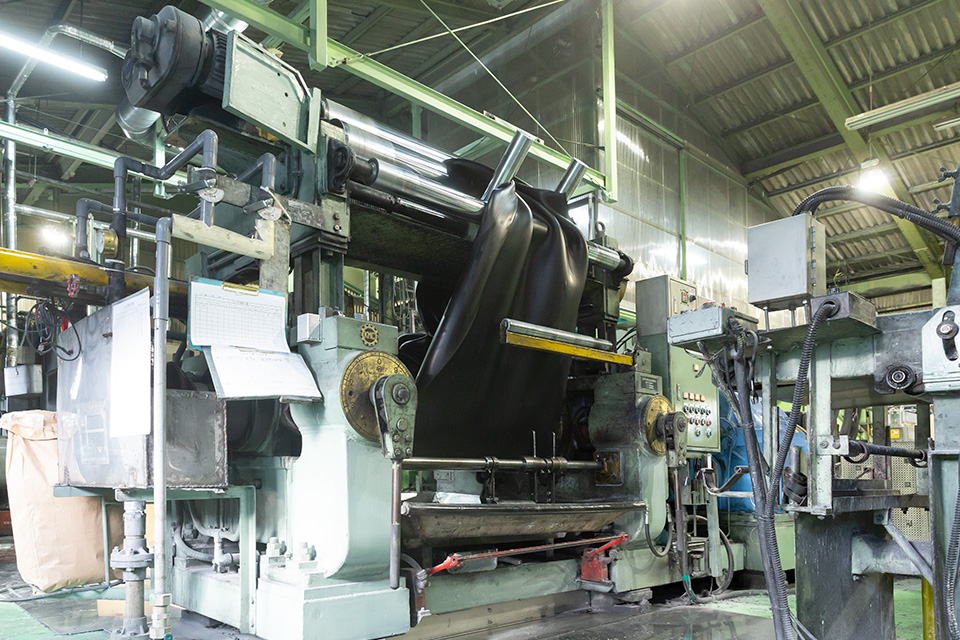 Rubber testing-related equipment
We are fully equipped with various facilities to test rubbers.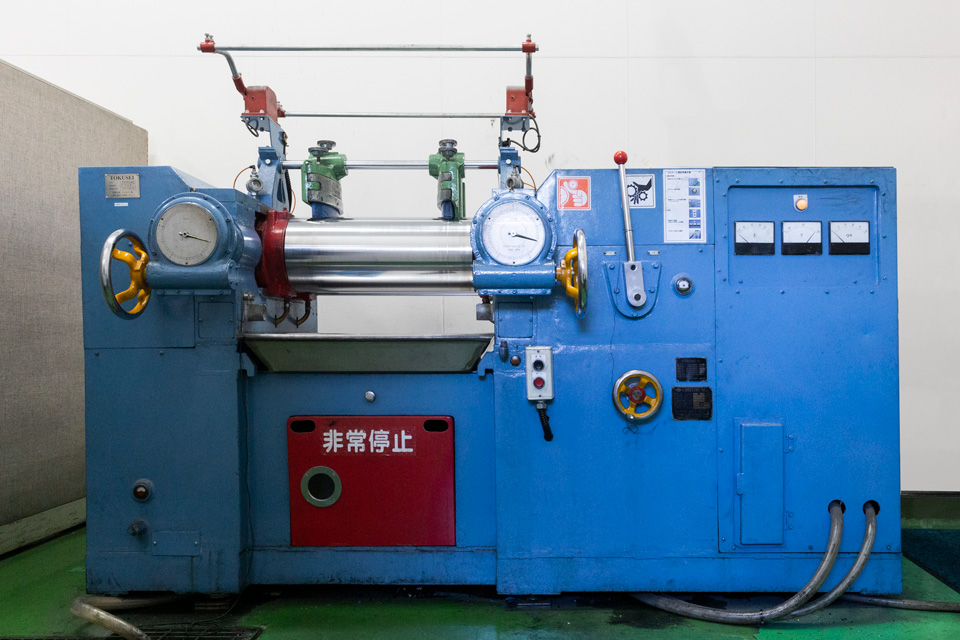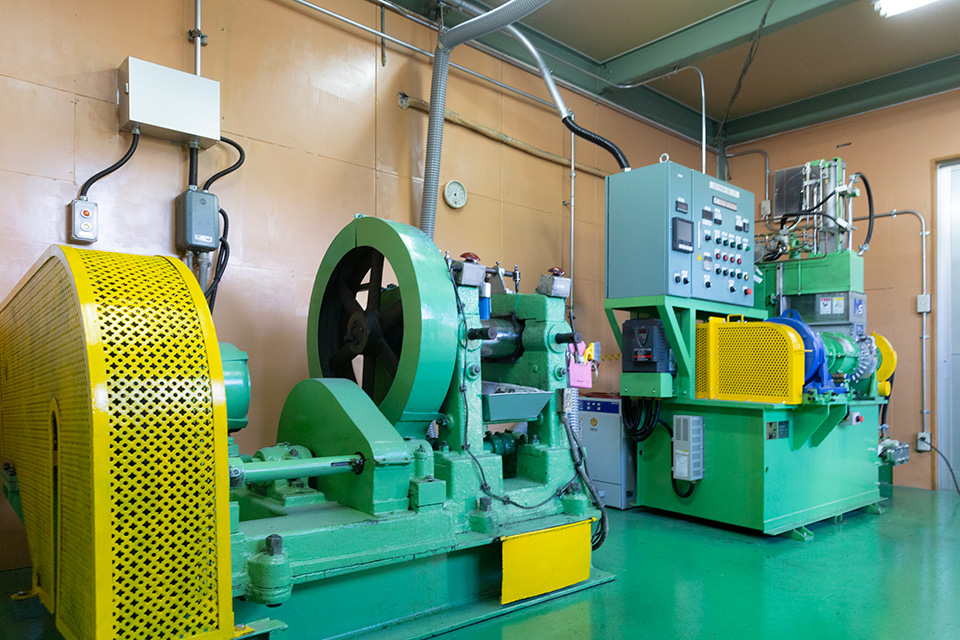 3L Kneader
10L Kneader
Φ6inch Test roll
Φ10inch Test roll
Φ20mm Rubber extruding machine
Tensile testing machine
Curelastometer
Mooney viscometer
Automatic hydrometer
Gear oven aging tester
Rubber cutting machine